Heidi Kuivaniemi-Smith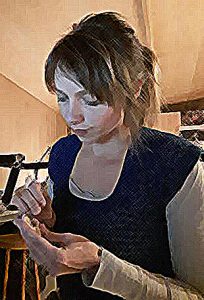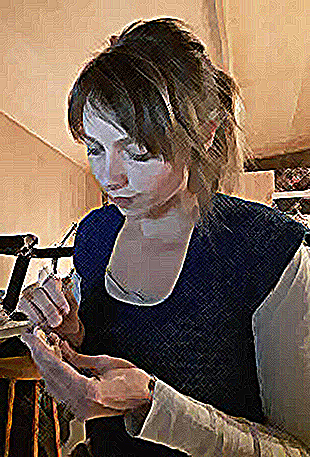 Depicting a human face is fascinating whether it is to draw from a model to aim to capture the likeness and essence of them or whether it aims to help a forensic investigation in order to try to identify an individual. For the latter, a face could be reconstructed based on the details of a skull if there is no other evidence to the identity and the facial reconstruction could be recognised by someone who knows the individual depicted. Or a facial composite could be constructed with a witness of a crime from their memory of an unknown offender to try and catch them. This is what forensic art is all about. Other areas of it include age progression, postmortem depiction and CCTV image comparison. The diversity of the human face inspires me, making each occasion that a piece of art is created unique.
You will find both human and animal portraits here and also some forensic art and other facial depiction related work. Bigger projects such as illustrations of the first facial transplant surgery carried out in Finland and creating a facial reconstruction on an Iron Age skull from the west of Finland can be found under the projects section.
Feel free to contact me for commissions or any other questions. I have produced artwork for several media projects, my clients including CBBC, ITV and FirstLookTV.
I was born in Finland and have lived in the UK for several years. I have a degree in nursing and more recently an MSc in Forensic Art (2010) from the University of Dundee, Scotland. I have continued to research witness interviewing and facial composites since then and am currently working on part-time post graduate research studies in that subject (University of Central Lancashire).